Rx Skin Solutions Advanced Self Tanning Pads
A Perfect Tan Instantly.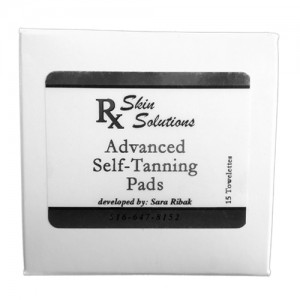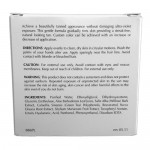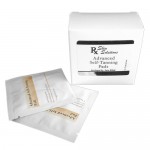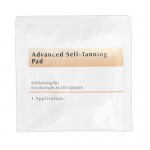 $30 + $4.50 Shipping and Handling

WHAT IS IT FORMULATED TO DO?
These quick and easy-to-use self-tanning pads create an incredible sunkissed look. Specially designed for the face, our formula contains powerful age-defying ingredients to diminish the appearance of lines and wrinkles.
KEY INGREDIENTS
Each packet contains 15 towelettes with an exclusive formula to gently tan the skin.
· Green tea: Moisturizes, protects and repairs
· Resveratrol: Fights skin damage, powerful anti-aging benefits
· Willow bark and herbal extracts: conditions and smoothes the skin, reduces fine lines and wrinkles
KEY BENEFITS
· Streak free pads create an even natural looking tan in seconds
· Fast drying, non-irritating formula is safe for all skin types
· Fortified with powerful antioxidants to hydrate and moisturize
· Willow bark and herbal extracts gently condition the skin
· Pharmaceutical grade individual towelettes avoid the mess and tell tale streaks of other self–tanners