Rx Skin Solutions Green Tea Exfoliation Scrub
Intense exfoliation for flawless skin tone, glow and clarity.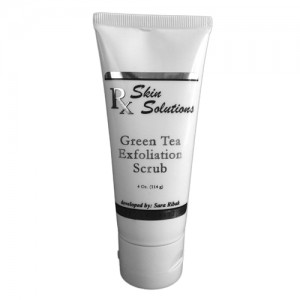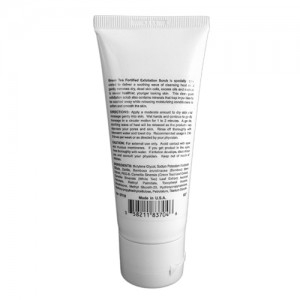 $42 + $4.50 Shipping and Handling
WHAT IS IT FORMULATED TO DO?
Removes dry, dead skin cells, excess oils and residue to reveal healthier, younger-looking skin. Delivers a wave of cleansing heat as exfoliating minerals trap impurities to be washed away. Releases moisturizing conditioners to soften and smooth the skin.
KEY INGREDIENTS
· Organic clay: Deep cleansing, absorbs excess oil, dirt and toxins, improves circulation · Green and white tea: Repairs and protects, improves elasticity, builds collagen · Micro-sifted bamboo: Exfoliates and purifies to create healthier, younger-looking skin
KEY BENEFITS
· Powerful medical-grade scrub washes away trapped impurities · Heat sensation lets you know the scrub is cleaning deep under the skin · Anti-aging clay and micro-sifted bamboo exfoliates and enhances skin quality · Concentrated formula for visible results